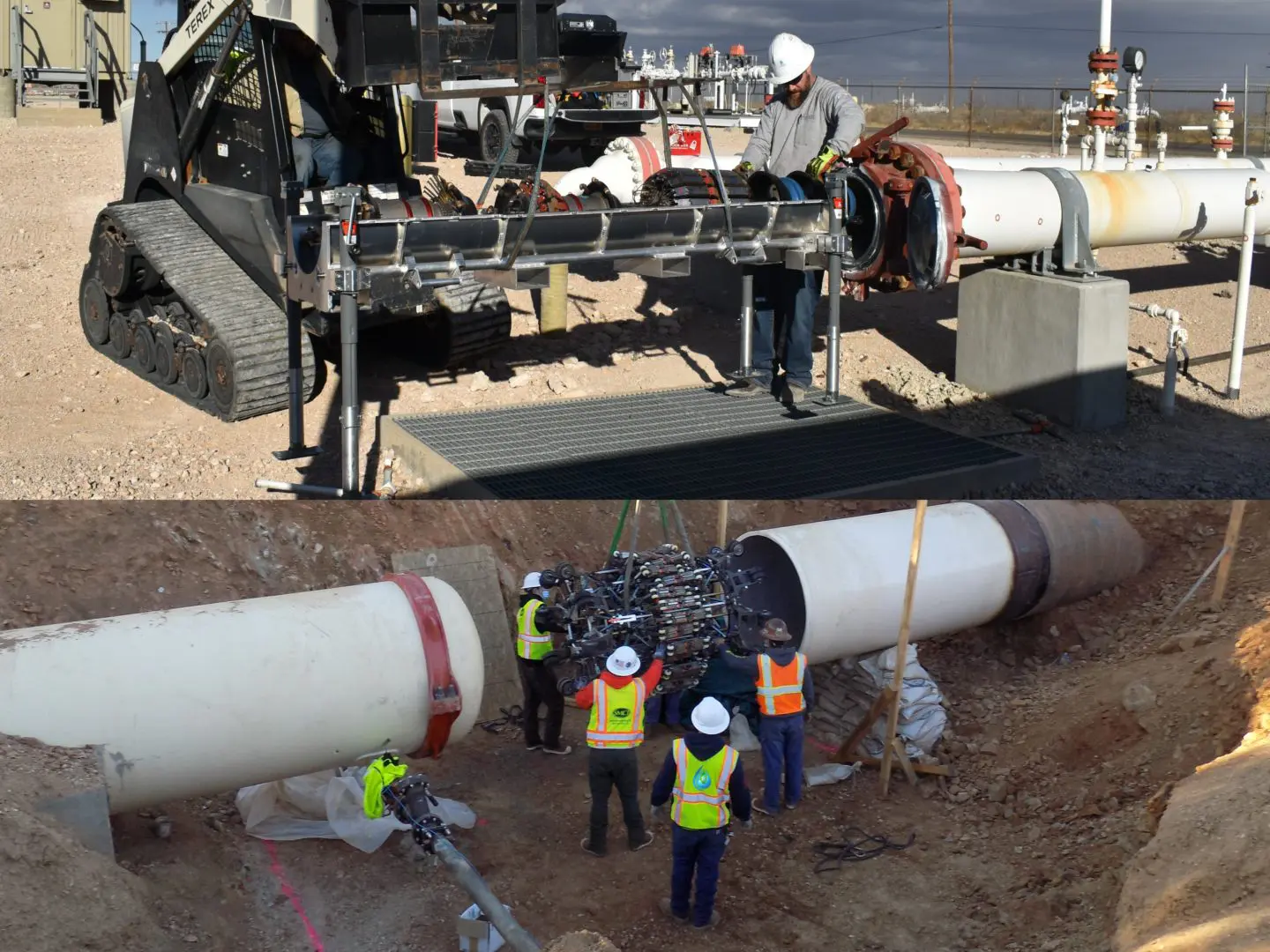 Benefits of In-Line Inspection
By utilizing this process, you can protect people, property, and the environment. Our best-in-class, ultra-high-resolution inspection tools allow owners to better assess the integrity of their pipelines.
Cypress In-Line Inspection, LLC and its predecessors have been working for more than 30 years, developing proprietary pipeline MFL leakage detection tools. This process is a method of nondestructive evaluation to inspect pipelines.
We offer the best MFL tools for traditional pipelines that offer the unique capability to inspect energy pipelines of multiple different diameters, and large-diameter (48" and greater) mortar-lined water pipelines.
Commonly referred to as "smart pigging," this process is widely used in unlined steel pipelines in the petroleum and natural gas industries since the 1960s.
Benefits of MFL Inspection
By performing an MFL inspection, you can find the correlation of changes in a magnetic field caused by pipeline defects. We provide clients with a complete circumferential assessment of corrosion and other metal loss anomalies along the pipeline.
The system can operate in various diameter energy pipelines as well as internally and externally coated water pipelines. Our proprietary technology identifies metal loss features by length, width, and depth.
By performing MFL inspections, we allow clients to make preventative integrity management decisions before failure. A continuing program of inspecting pipelines helps maintain the systems and plan for the future and protect the environment.
Get in Touch With Our Team
You can rest assured that our staff can help you handle all of your pipeline inspection needs. If you are interested in learning more, speak with our team today.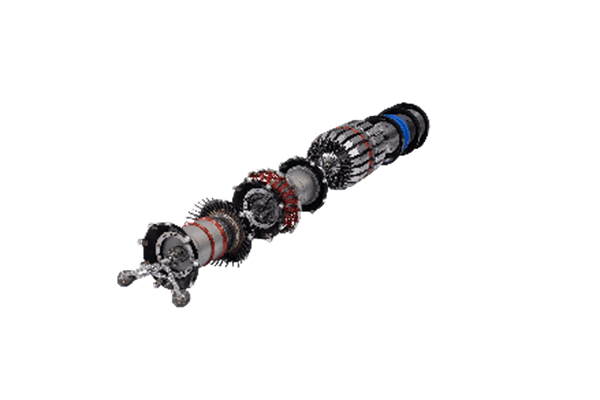 You can trust that our equipment is developed using cutting-edge technology and techniques. The pipeline inspection industry has moved onto 5th generation technology just like televisions and mobile phones.
Benefits of MFL Technology
MFL technology provides the owner of energy or municipal water pipeline with all the critical information they need. This allows them to assess the condition of their pipeline much like how a doctor uses an MRI in health care.